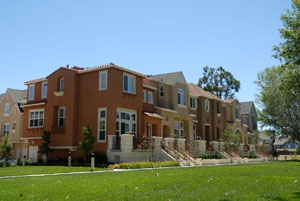 We are continually inviting more investors to join our organization which further increases our buying and negotiating power. Our commercial division is constantly looking for distressed properties; usually apartment buildings of 100 units or more, in a market of interest. Our strategy is to filter through the target properties and find a building that will give us immediate appreciation through intelligent acquisition, reduction of expenses and increasing the marketability of the property and therefore the rents. The property is then either held and managed for a period of time or flipped for a profit.
Investment Requirements:

Target properties are usually valued upwards of $1,000,000. Down payments are normally no less than twenty five percent of purchase price, and our partnerships usually involve three to ten partners who must share the down payment cost, and the cost of capital repairs and renovations. Required investment capital is from: $100,000 to $300,000 depending on the property value, the amount of the capital improvements to be made and the number of partners in the group.

Some Reasons to get Involved:

It's important to know that renting an apartment to live in is a trend that will be around for a long time to come, particularly for renters who are 18-35, and in the next ten to fifteen years, the number in this age group is going to increase by five to seven million, which means apartments are going to be even more in demand than they are currently. Signs are definitely showing apartment investing to be a wise choice for people interested in commercial real estate investing.